$50.00
NZD
Category: Cookery | Reading Level: near fine
Yummy, easy, plant-based recipes for every occasion fill this much-anticipated new book by New Zealand's favourite home cook, Chelsea Winter. From beautiful brunches to quick mid-week dinners to delectable desserts to versatile sides, sauces, smoothies and snacks, this book has something everyone will love. Here are hearty, tasty, family-friendly greats like sausage rolls, macaroni cheese, burgers, pizza, lasagne and nachos; treats like ginger slice, chocolate ice cream, banoffee pie, ice cream cake, cookies, brownies, truffles, gelato, doughnuts and hotcakes and - of course - Chelsea's world-famous Lockdown Loaf, plus 10 Second Aioli, Fresh Herby Pesto, Butterscotch and many more great staples. It's all vegetarian, egg-free and dairy-free, with loads of gluten-free options and top tips to inspire every cook. Best of all, this book is everything you'd expect from Chelsea - easy to make, fail-safe, full of easily available ingredients, great looking and totally tasty. Supergood! ...Show more
$65.00
NZD
Category: Cookery
Monique Fiso is a modern-day food warrior, taking Māori cuisine to the world. After years overseas in Michelin-star restaurants, Monique returned to Aotearoa to begin Hiakai, an innovative pop-up venture that's now a revered, award-winning restaurant in Wellington. Monique has also gone on to feature o n Netflix's 'The Final Table', alongside 19 other international chefs, with Hiakai being lauded by the Wall Street Journal, New York Times, Los Angeles Times, National Geographic, Forbes and TIME magazine, which named Hiakai in 2019 as one of the '100 Greatest Places' in the world. This book is just as unforgettable - ranging between history, tradition and tikanga, as well as Monique's personal journey of self-discovery, it tells the story of kai Māori, provides foraging and usage notes, an illustrated ingredient directory, and over 30 breath-taking recipes that give this ancient knowledge new life. Hiakai offers up food to behold, to savour, to celebrate. ...Show more
$60.00
NZD
Category: Cookery
7 WAYS TO REINVENT YOUR FAVOURITE INGREDIENTS WITH MORE THAN 120 NEW, EXCITING AND TASTY RECIPES Jamie's looked at the top ingredients we buy week in, week out. We're talking about those meal staples we pick up without thinking - chicken breasts, salmon fillets, mince, eggs, potatoes, broccoli, mushroo ms, to name but a few. We're all busy, but that shouldn't stop us from having a tasty, nutritious meal after a long day at work or looking after the kids. So, rather than trying to change what we buy, Jamie wants to give everyone new inspiration for their favourite supermarket ingredients. Jamie will share 7 achievable, exciting and tasty ways to cook 18 of our favourite ingredients, and each recipe will include a minimal amount of ingredients. Across the book, at least 70% of the recipes will be everyday options from both an ease and nutritional point of view, meaning you're covered for every day of the week. With everything from fakeaways and traybakes to family and freezer favourites, you'll find bags of inspiration to help you mix things up in the kitchen. Step up, 7 WAYS, the most reader-focused cookbook Jamie has ever written. ...Show more
$60.00
NZD
Category: Cookery
Flavour-forward, vegetable-based recipes are at the heart of Yotam Ottolenghi's food. In this stunning new cookbook Yotam and co-writer Ixta Belfrage break down the three factors that create flavour and offer innovative vegetable dishes that deliver brand-new ingredient combinations to excite and inspir e. Ottolenghi FLAVOUR combines simple recipes for weeknights, low effort-high impact dishes, and standout meals for the relaxed cook. Packed with signature colourful photography, FLAVOUR not only inspires us with what to cook, but how flavour is dialled up and why it works. The book is broken down into three parts, which reveal how to tap into the potential of ordinary vegetables to create extraordinary food: Process explains cooking methods that elevate veg to great heights; Pairing identifies four basic pairings that are fundamental to great flavour; Produce offers impactful vegetables that do the work for you. With surefire hits, such as Aubergine Dumplings alla Parmigiana, Hasselback Beetroot with Lime Leaf Butter, Miso Butter Onions, Spicy Mushroom Lasagne and Romano Pepper Schnitzel, plus mouthwatering photographs of nearly every one of the more than 100 recipes, Ottolenghi FLAVOUR is the impactful, next-level approach to vegetable cooking that Ottolenghi fans and vegetable lovers everywhere have been craving.     ...Show more
$50.00
NZD
Category: Cookery
After the huge worldwide success of her first book, Magnolia Kitchen, Bets Gee brings us the spectacular Magnolia Kitchen Design focusing on the design elements of her incredible cakes.
$55.00
NZD
Category: Cookery
'Food, for me, is a constant pleasure- I like to think greedily about it, reflect deeply on it, learn from it; it provides comfort, inspiration, meaning and beauty, as well as sustenance and structure. More than just a mantra, "cook, eat, repeat" is the story of my life.' Cook, Eat, Repeat is a delicio us and delightful combination of recipes intertwined with narrative essays about food, all written in Nigella's engaging and insightful prose. Whether asking 'What is a Recipe?' or declaring 'Death to the Guilty Pleasure', Nigella's wisdom about food and life comes to the fore, with tasty new recipes that readers will want to return to again and again. 'The recipes I write come from my life, my home', says Nigella, and in this book she shares the rhythms and rituals of her kitchen through over fifty new recipes that make the most of her favourite ingredients. Dedicated chapters include 'A is for Anchovy' (a celebration of the bacon of the sea), 'Beetroot and Me', 'A Vegan Feast', a shout out for 'Brown Food', a very relatable 'How To Invite People for Dinner Without Hating Them (or Yourself)', plus new ideas for Christmas. Within these chapters are recipes for all seasons and tastes- Burnt Onion and Aubergine Dip; Butternut with Chilli, Ginger and Beetroot Yoghurt Sauce; Brown Butter Colcannon; Spaghetti with Chard and Anchovies; Beef Cheeks with Port and Chestnuts; Oxtail Bourguignon; and Wide Noodles with Lamb in Aromatic Broth, to name a few. Those with a sweet tooth will delight in Rhubarb and Custard Trifle; Chocolate Peanut Butter Cake; Rice Pudding Cake; and Cherry and Almond Crumble.     ...Show more
$50.00
NZD
Category: Cookery | Reading Level: near fine
Bursting with tender and funny anecdotes and gorgeous recipes, Bella is Annabel Langbein's must-read memoir. For the first time, Annabel Langbein, New Zealand's most popular cookbook author, writes about her remarkable life and how food has shaped it, highlighting some of the recipes that have resonated most strongly with her over the years. From her childhood fascination with cooking to a teenage flirtation as a Maoist hippie, to possum trapping and living off the land as a hunter and forager, to travelling and starting her own croissant business in Brazil, Annabel's life has always been centred on food and nature. Out of this came an obsession with creating cookbooks, introducing a generation of cooks to her simple recipes for delicious, stylish meals. Annabel has lived a huge and varied life, and she writes vividly about her many adventures. From throughout this rich life in food she has chosen 60 key recipes, created with her signature style and flair that make cooking easy for everyone, sharing them in this beautifully photographed book. ...Show more
$40.00
NZD
Category: Cookery
NEW COMPANION RECIPE BOOK TO THE INTERNATIONAL NUMBER ONE BESTSELLERS FAST 800 AND FAST 800 RECIPE BOOK Following their bestselling Fast 800 Recipe Book, Dr Clare Bailey and Justine Pattison return with a fabulous new cookbook, featuring super-simple recipes to enable you to eat well with minimum prep time on your fasting days. All of the dishes in this book are based on the Mediterranean style of eating now proven to revolutionise your health, and many can be thrown together from freezer or store-cupboard staples. There are numerous vegetarian options, plus simple ways to expand meals for non-fast days or when you are eating with friends or family. With everything from salads and wraps to winter stews and curries, Fast 800 Easy will help you rustle up delicious, nutritious meals in minutes – food that tastes so good you won't feel the low calorie count. 'The Fast 800 approach represents a new and highly effective way to help people lose weight and keep it off, fast and safely. I hope you enjoy these recipes as much as we do.' Dr Michael Mosley ...Show more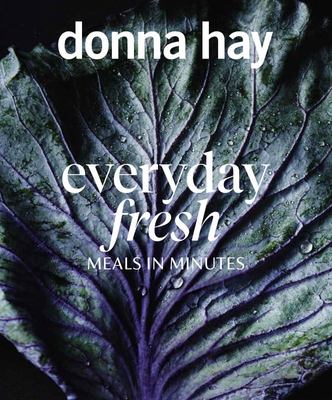 $50.00
NZD
Category: Cookery
From Australia's bestselling and most trust cook comes a stunning new book featuring super-fresh, super-fast recipes to help you feel nourished and energised ... and ready to savour life. 'One of the questions I get asked most frequently is if I still cook at home. The answer is yes. Absolutely. As oft en as possible.'There are days when it feels as though there's barely time to eat dinner, let alone prepare it. Donna knows on days like these, we all need a little Everyday Fresh in our lives. We all want to create delicious meals packed with flavour and everything that's good for us, with a minimum of fuss. And that's exactly what Donna Hay delivers. 'Simple made special' is the foundation of almost every recipe Donna has ever written. She's all about the classics, but also about a flexible, fresher approach to eating. She's constantly on the lookout for ways to make something easier, healthier, quicker or a little more on-trend - and she also loves a cheat, a quick-fix or anything that can be made in one bowl, that still tastes great. 'If I can create a dish that makes someone feel better because it's mouth-wateringly delicious, packed with nourishing vegetables, or helps them bring a little more balance to their life - that's success!' ...Show more
$40.00
NZD
Category: Cookery
Following on from the phenomenal success of their first cookbook, the talented siblings Rosa and Margo Flanagan are back with a brand-new collection of accessible, delectable, inspiring plant-based recipes. Incorporating gorgeous photography that is sure to make your mouth water, the Two Raw Sisters onc e again prove without a doubt that plant-based dishes are not only incredibly good for you, but are also affordable, easy-to-make and bursting with flavour. It's easy to understand why the sisters' cooking workshops are consistently sold out and why their recipes and general approach and attitude to food and wellness inspire such a loyal following. Rosa and Margo make it ridiculously simple to recreate their plant-based culinary magic at home in your own kitchen, and yet every time the food you serve will be guaranteed to impress. Incorporating more than 100 brand new, easy-to-follow recipes, Two Raw Sisters: All Eaters Welcome, will provide even more plant-based inspiration. ...Show more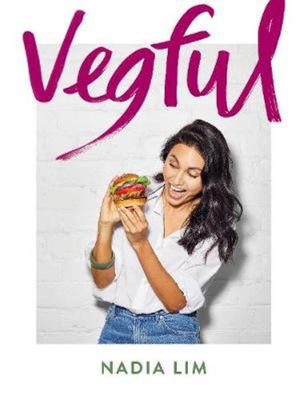 Vegful
by Nadia Lim
$55.00
NZD
Category: Cookery | Reading Level: very good
I've created this book for vegetarians, vegans and omnivores alike. Whatever way we choose to eat, there is no doubt that eating more vegetables would do all of us good. So instead of a vegetarian cookbook, I'd more accurately describe this as a vegetable cookbook. Or, a very 'vegful' cookbook! One with over 100 deliciously satisfying recipes to celebrate beautiful, colourful, bountiful vegetables. ...Show more
$65.00
NZD
Category: Cookery
New Zealand cook and editor of Dish magazine Sarah Tuck has produced a stylish book jammed-full of delicious recipes focussing on fresh, local and seasonal ingredients.