$20.00
NZD
Category: Diary 2021
Most Disappointing Edition Yet 'Best. Diary. Ever' - Metro 'Cheeringly depressing' - Guardian 'Abandon all hope, ye who buy it' - New York Times Perpetual Disappointments Diary by Nick Asbury, the downbeat weekly journal for pessimists, stoics and losers everywhere, returns with its most disappointi ng edition yet. Ground yourself with Realistic Mindfulness Prompts, Demotivational Proverbs, Unhelpful Folk Rhymes, and reminders of Notable Deaths. Travel the world with Useful Phrases translated into four languages ('A table for one, please', 'I have destroyed my hire car') plus advice for surviving Even Worse Case Scenarios (Fighting a crocodile while tired, Surviving an elephant stampede while running into an ex). Fill an idle moment with a Boring Crossword, and overcome creative blocks using Bleak Strategies. This may not be your year. But this is definitely your diary. This Edition includes:Realistic Mindfulness Prompts, Demotivational Proverbs, Unhelpful Folk Rhymes, Bleak Strategies, Even Worse Case Scenarios, Boring Crosswords, Notable Deaths, Bank Insecurity Questions, People Who Never Call, Notes Towards A Dull Novel, Pointless Doodles. This diary is not specific to one year - they are all basically the same. ...Show more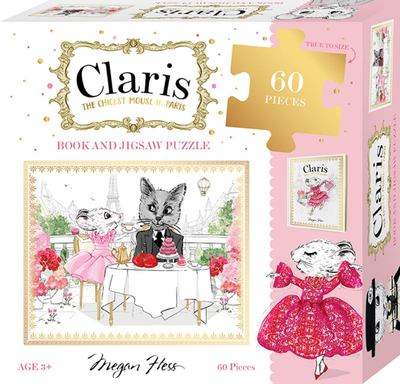 $30.00
NZD
Category: Stationery | Series: Claris
This gorgeously designed gift set includes a hardback copy of Claris: The Chicest Mouse in Paris and your very own 60-piece Claris jigsaw puzzle! Claris: The Chicest Mouse in Paris follows an adorable mouse who dreams of moving to Paris to follow her fashion dreams. One day, she bravely takes the leap - only to find a mean little girl with a horrible-looking cat standing in the way of her perfect Parisian apartment! Can Claris use all her wit, warmth and - of course - style to make her dreams come true? A delightful rhyming tale about courage, compassion and a stylish little mouse, from acclaimed fashion illustrator Megan Hess. Claris: The Chicest Mouse in Paris is the first picture book in a dazzling series for lovers of Eloise and Olivia. Destined to delight fashion-obsessed readers of all ages! ...Show more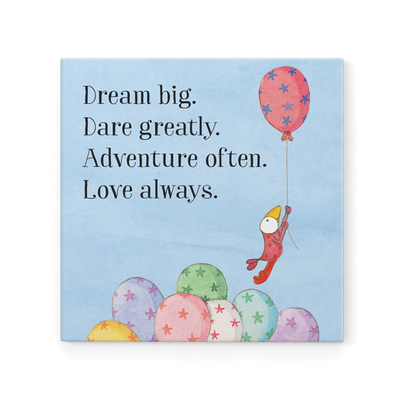 $6.90
NZD
Category: Gift/Inspiration | Series: Twigseeds
You'll be stuck on these beautifully designed and crafted Twigseeds magnets. Put them on your fridge or any magnetic surface as a daily reminder of the importance of caring for ourselves and being grateful for the good things in life. Featuring your favourite Twigseeds characters, these colourful, magne tic collectables will fill your heart with joy, help your soul sing and put a smile on your face ...Show more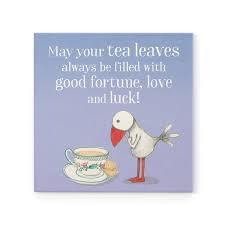 $6.90
NZD
Category: Gift/Inspiration
You'll be stuck on these beautifully designed and crafted Twigseeds magnets. Put them on your fridge or any magnetic surface as a daily reminder of the importance of caring for ourselves and being grateful for the good things in life. Featuring your favourite Twigseeds characters, these colourful, magne tic collectables will fill your heart with joy, help your soul sing and put a smile on your face ...Show more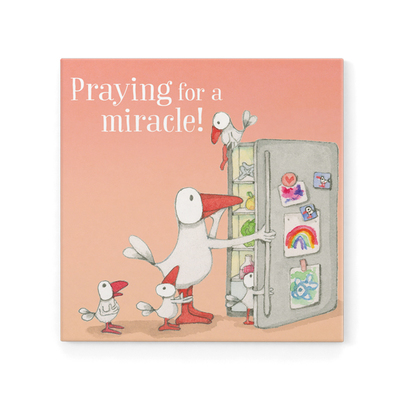 $6.90
NZD
Category: Gift/Inspiration
You'll be stuck on these beautifully designed and crafted Twigseeds magnets. Put them on your fridge or any magnetic surface as a daily reminder of the importance of caring for ourselves and being grateful for the good things in life. Featuring your favourite Twigseeds characters, these colourful, magne tic collectables will fill your heart with joy, help your soul sing and put a smile on your face ...Show more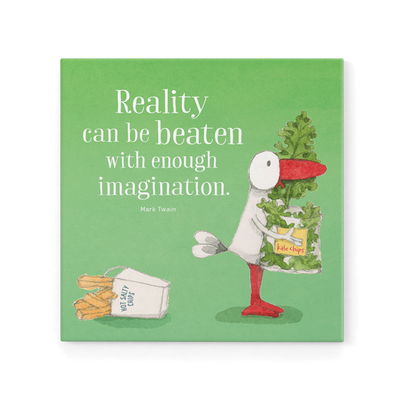 $6.90
NZD
Category: Gift/Inspiration
You'll be stuck on these beautifully designed and crafted Twigseeds magnets. Put them on your fridge or any magnetic surface as a daily reminder of the importance of caring for ourselves and being grateful for the good things in life. Featuring your favourite Twigseeds characters, these colourful, magne tic collectables will fill your heart with joy, help your soul sing and put a smile on your face. ...Show more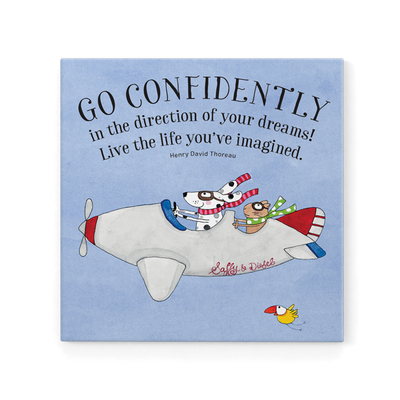 $6.90
NZD
Category: Gift/Inspiration
You'll be stuck on these beautifully designed and crafted Twigseeds magnets. Put them on your fridge or any magnetic surface as a daily reminder of the importance of caring for ourselves and being grateful for the good things in life. Featuring your favourite Twigseeds characters, these colourful, magne tic collectables will fill your heart with joy, help your soul sing and put a smile on your face ...Show more
Monkey Bingo
by Marcel George (Illustrator)
$40.00
NZD
Category: Gift/Inspiration | Series: Magma for Laurence King Ser. | Reading Level: General Adult
This family-friendly game is packed with mischievous monkeys and other primates from all around the world for hours of bingo fun. It features such firm favorites as the ring-tailed lemur and the chimpanzee, one of our closest living relatives, as well as more unusual creatures like the mustachioed emper or tamarin and the tiny, carnivorous western tarsier, whose eyes are as big as its brain and whose head can rotate 180° in either direction. Boasting 64 weird, wonderful, and beautiful species, Monkey Bingo is filled with fun facts and glorious illustrations that are guaranteed to delight monkey lovers and novices alike. Mark each species off on your card as it's called and be the first to shout BINGO! ...Show more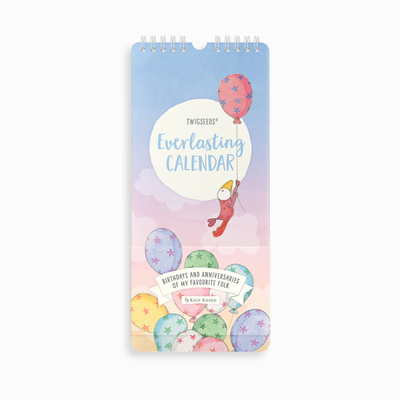 $18.00
NZD
Category: Stationery
Record the birthdays and anniversaries of your closest offspring and kindred spirits. With quivering whiskers and wagging tails, the vivacious characters inside share their wisdom and insight with you each day, all year round.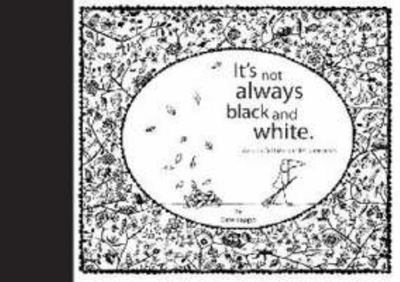 $30.00
NZD
Category: Gift/Inspiration
The world can be a funny old place at times. But hey, it's the only one we have. So we'd best put on our best smiles, and our best foot forward. In the time-honoured tradition of the black-and-white artist, Australian illustrator Kate Knapp throws light on some of life's dark dilemmas.
$19.00
NZD
Category: Stationery
A beautiful and useful pocket address book from the Royal Horticultural Society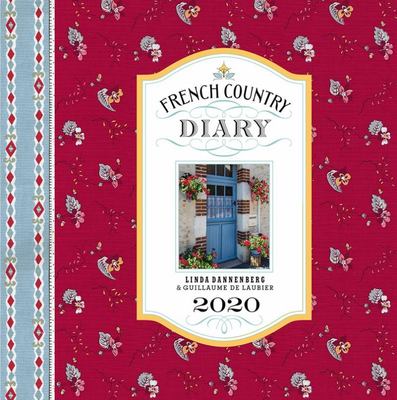 $5.00
NZD
Category: Calendars
The 32nd edition of the iconic and internationally acclaimed French Country Diary highlights French style, design, architecture, cooking, and life at its best through enchanting and stunning photographs.