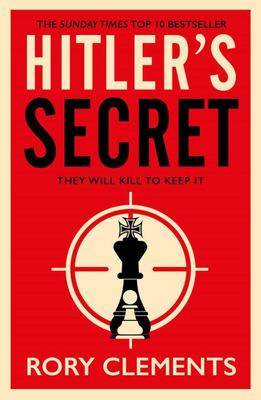 $23.00
NZD
Category: New Arrivals
With WWII on a knife-edge, the most devestating weapon against the Nazis may not be a weapon at all...In Sunday Times bestselling Rory Clement's most intelligent, thrilling novel to date, only the truth can turn the tide of war.
$37.00
NZD
Category: Non Fiction: General
In A Swim in a Pond in the Rain, George Saunders guides the reader through seven classic Russian short stories he's been teaching for twenty years as a professor in the prestigious Syracuse University graduate MFA creative writing program. Paired with stories by Chekhov, Turgenev, Tolstoy, and Gogol, th ese essays are intended for anyone interested in how fiction works and why it's more relevant than ever in these turbulent times. Saunders approaches each of these stories technically yet accessibly, and through them explains how narrative functions; why we stay immersed in a story and why we resist it; and the bedrock virtues a writer must foster. For the process of writing, Saunders reminds us, is as much a craft as it is a quality of openness and a willingness to see the world through new eyes. Funny, frank, and rigorous, A Swim in a Pond in the Rain ultimately shows how great fiction can change a person's life and become a benchmark of one's moral and ethical beliefs. ...Show more
$33.00
NZD
Category: Non Fiction: General
An exploration of female friendship and women in music, from the iconic singer-songwriter and bestselling author of Another Planet and Bedsit Disco Queen.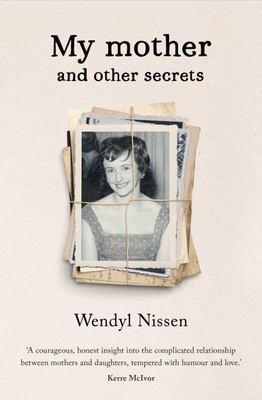 $37.00
NZD
Category: Non Fiction: General
Uncovering old family secrets leads Wendyl Nissen to a better understanding of her mother.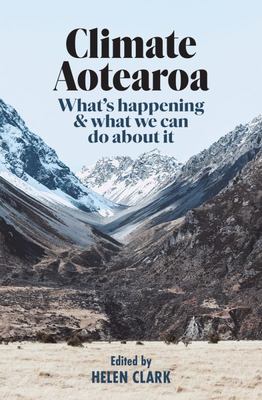 $37.00
NZD
Category: Non Fiction: General
The science on climate change in Aotearoa New Zealand now and in the future, and what changes we all need to make.
$38.00
NZD
Category: Non Fiction: General
Tim Winton says, 'Surfing is not just a subculture, it is culture, and here's proof', while Jock Serong says that the collection demonstrates our horizons are unlimited. From Gold Coast surf culture to the relationships of humans to the sea and from surf travel in Mexico to Taj Burrow's final campaign i n Fiji, this collection features six authors writing about surfing, and the ocean, in six very different ways. Their stories are reverential, energetic and mystical, and between them cover thousands of kilometres of coastline, at home and abroad. ...Show more
$31.00
NZD
Category: Non Fiction: General
The New York Times bestselling author of The Geography of Bliss embarks on a rollicking intellectual journey, following in the footsteps of history's greatest thinkers and showing us how each--from Epicurus to Gandhi, Thoreau to Beauvoir--offers practical and spiritual lessons for today's unsettled time s. We turn to philosophy for the same reasons we travel: to see the world from a dif­ferent perspective, to unearth hidden beauty, and to find new ways of being. We want to learn how to embrace wonder. Face regrets. Sustain hope. Eric Weiner combines his twin passions for philosophy and global travel in a pil­grimage that uncovers surprising life lessons from great thinkers around the world, from Rousseau to Nietzsche, Confucius to Simone Weil. Traveling by train (the most thoughtful mode of transport), he journeys thousands of miles, making stops in Athens, Delhi, Wyoming, Coney Island, Frankfurt, and points in between to recon­nect with philosophy's original purpose: teaching us how to lead wiser, more meaningful lives. From Socrates and ancient Athens to Simone de Beauvoir and twentieth-century Paris, Weiner's chosen philosophers and places provide important signposts as we navigate today's chaotic times. In The Socrates Express, Weiner invites us to voyage alongside him on his life-changing pursuit of wisdom and discovery as he attempts to find answers to our most vital questions. ...Show more
$35.00
NZD
Category: Non Fiction: General
The Illustrated Letters of the Brontes is the story both of the real world of the Brontes at Haworth Parsonage, their home on the edge of the lonely Yorkshire moors, and of the imaginary worlds they spun for themselves in their novels and poetry. Wherever possible, their story is told using their own wo rds - the letters they wrote to each other, Emily and Anne's secret diaries, and Emily's exchanges with luminaries of literary England - or those closest to them, such as their brother Branwell, their father Patrick Bronte, and their novelist friend Mrs Gaskell.The Brontes sketched and painted their worlds too, in delicate ink washes and watercolours of family and friends, animals and the English moors. These pictures illuminate the text as do the tiny drawings the Bronte children made to illustrate their imaginary worlds. In addition, there are facsimiles of their letters and diaries, paintings by artists of the day, and pictures of household life.It is a unique and privileged view of the real lives of three women, writers and sisters. ...Show more
$45.00
NZD
Category: Non Fiction: General
Following on from her textile hit, Slow Stitch, author Claire Wellesley-Smith considers the importance of connection and ideas around wellbeing when using textiles for individuals and communities. Practical ideas around 'thinking-throughmaking', using 'resonant' materials and extending the life of piece s using traditional and non-traditional methods. Contemporary textile artists using these themes in their work feature alongside personal work from Claire and examples from community-based textile projects. The book features some of the very best textile artists about, esteemed American fibre artists and the doyenne of textiles, Alice Kettle.Resilient fabrics that can be manipulated, stressed, withstand tension and be made anew are recommended throughout the book, as well as techniques such as layering, patching, reinforcing, re-stitching and mending. Plus ideas for the inclusion of everyday materials in your work. An extended chapter called 'Emotional' finds way to link your emotional health with your textile practice, and 'Community' suggests ways to make connections with others in your regular textile work. 'Landscape' has a range of suggestions and examples of immersing your work in the local landscape, a terrific way to find meaning in your work and a sense of place.The connection between wellbeing and the creation of textiles has never been stronger, and, as a leading exponent of this campaign, Claire is the perfect author to help you find more than just a finished textile at the end of a project. ...Show more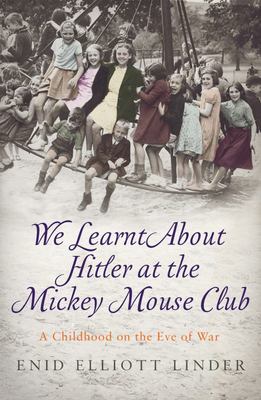 $23.00
NZD
Category: Non Fiction: General
For fans of Call the Midwife, a unique autobiography of a 1930s London childhood.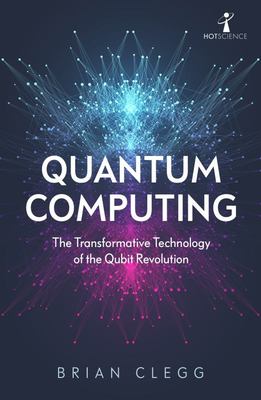 $23.00
NZD
Category: Non Fiction: General
The ultimate non-technical guide to the fast-developing world of quantum computing.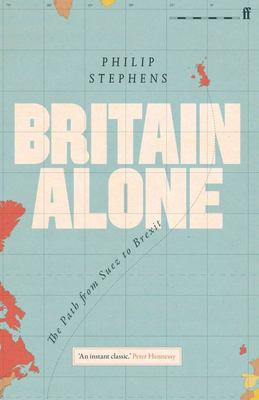 $45.00
NZD
Category: Non Fiction: General
A magisterial and profoundly perceptive survey of Britain's post-war role on the global stage, from Suez to Brexit. 'Admirably lucid and measured, as well as studded with sharp pen portraits of the key players, Britain Alone gives us the fullest long-run political and diplomatic narrative yet of Britai n's fateful, tragi-comic road to Brexit.' DAVID KYNASTON 'Philip Stephens has produced that rare thing - an instant classic. Britain Alone is the codebook we need to unravel the six and a half decades between Suez and Brexit, and Stephens is a master of historical codebreaking.' - PETER HENNESSY How might we celebrate Britain's undoubted strengths while accepting that we have slipped from the top table? How can we act as a great nation while no longer pretending to be a great power? How might we be European and global? In 1962 the American statesman Dean Acheson famously charged that Britain had lost an empire and failed to find a new role. Nearly sixty years later the rebuke rings true again. Britain's postwar search for its place in the world has vexed prime ministers and government since the nation's great victory in 1945: the cost of winning the war was giving up the empire. After the humiliation of Anthony Eden's Suez expedition, Britain seemed for a time to have found an answer. Clinging to its self-image as a great island nation, it would serve as America's best friend while acknowledging its geography by signing up to membership of the European Union. Never a comfortable balancing act, for forty years it appeared to work. In 2016 David Cameron called the Brexit referendum and blew it up. Award-winning journalist Philip Stephens paints a fascinating portrait of a nation struggling to reconcile its waning power with past glory. Drawing on decades of personal contact and interviews with senior politicians and diplomats in Britain, the United States and across the capitals of Europe, Britain Alone is a vivid account of a proud nation struggling to admit it is no longer a great power. It is an indispensable guide to how we arrived at the state we are in. ...Show more