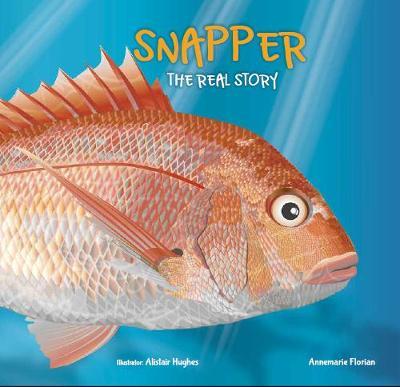 $28.00
NZD
Category: NZ Non-Fiction
Snapper is the most caught fish species in our warm coastal waters. We consider them beautiful, both to view and to eat. They're the fish we love to love. Yet how much do we really know about them and their ocean habitats? And how can we ensure they continue to flourish in the ocean of the future?
$30.00
NZD
Category: Poppies Hot Picks This Month | Reading Level: very good
A father rollerblading to church in his ministerial robes, a university student in a leotard sprinting through fog, a trespass notice from Pak'nSave, a beautiful unborn goat in a jar . . . In scenarios ranging from the mundane to the surreal, Madison Hamill looks back at her younger selves with a sharp eye. Was she good or evil? Ignorant or enlightened? What parts of herself did she give up in order to forge ahead in school, church, work, and relationships, with a self that made sense to others? With wit and intelligence, these shape-shifting essays probe the ways in which a person's inner and outer worlds intersect and submit to one another. It is a brilliantly discomfiting, vivid and funny collection in which peace is found in the weirdest moments.    ...Show more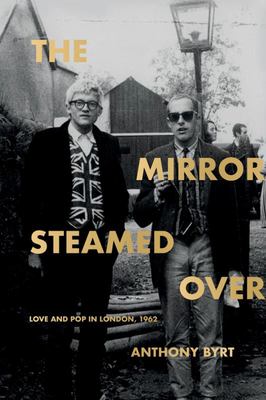 $45.00
NZD
Category: Poppies Hot Picks This Month
In the early sixties at the Royal College of Art in London, three extraordinary personalities collided to reshape contemporary art and literature. Barrie Bates (who would become Billy Apple in November 1962) was an ambitious young graphic designer from New Zealand, who transformed himself into one of po p art's pioneers. At the same time, his friend and fellow student David Hockney - young, Northern and openly gay - was making his own waves in the London art world. Bates and Hockney travelled together, bleached their hair together, and, despite being two of London's rising art stars, almost failed art school together. And in the middle of it all was the secretary of the Royal College's Painting School - an aspiring young novelist called Ann Quin. Quin ghost-wrote her lover Bates's dissertation and collaborated with him on a manifesto, all the while writing Berg: the experimental novel that would establish her as one of the British literary scene's most exciting new voices. Taking us back to London's art scene in the late fifties and early sixties, award-winning writer Anthony Byrt illuminates a key moment in cultural history and tackles big questions: Where did Pop and conceptual art come from? How did these three remarkable young outsiders change British culture? And what was the relationship between revolutions in personal and sexual identities and these major shifts in contemporary art? From the Royal College to Coney Island and Madison Avenue, encountering R. D. Laing and Norman Mailer, Shirley Clarke and Larry Rivers, The Mirror Steamed Over is a remarkable journey through a pivotal moment in contemporary culture. ...Show more
$35.00
NZD
Category: NZ Non-Fiction
Twelve extraordinary tales of disappearance: a collection of true crime writing by New Zealand's award-winning master of non-fiction. Former journalist Murray Mason, found dead in the Auckland Domain; the mysterious death of Socksay Chansy, found dead in a graveyard by the sea; the tragic disappearan ce of backpacker Grace Millane, victim of public enemy #1; the enduring mystery of the Lundy family murders... These are stories about how some New Zealanders go missing - the wrong person in the wrong place at the wrong time. ...Show more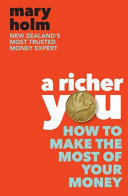 $37.00
NZD
Category: NZ Non-Fiction
Bestselling author and New Zealand's most trusted financial expert on how to make your money work in the real world We live in uncertain times. But this need not affect how you can make the most of your money. New Zealand's most trusted money expert, Mary Holm, is here to guide you. Shares vs property, timing the markets, relationship issues, following your dreams, house prices, index funds, KiwiSaver, mortgages, helping out the kids... how much will be enough for retirement? Mary has it covered. This is a book for everyone - from the overly cautious savings champion, to the cash-strapped first-home buyer, to the enthusiastic new share market investor. Drawing on the many hundreds of letters written to her by concerned Kiwis over the last few years, Mary shows us how our money can work for us, in the real world. ...Show more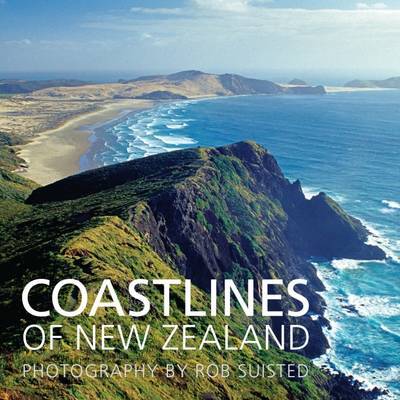 $12.00
NZD
Category: NZ Non-Fiction | Series: Rob Suisted Pictorial Book Series
With over 15,000 kilometres of coastline there is a breath-taking range of locations to experience the rich scenic diversity found on a journey around the coast.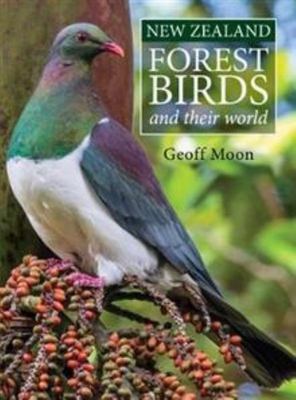 $12.00
NZD
Category: Sale Book
Drawing on more than 70 years' worth of study in the field, representing literally thousands of hours spent poised behind a 300mm lens, Forest Birds by Geoff Moon presents a visual and written portrait of the most important or characteristic birds of the New Zealand forest. Arranged in taxonomic order, these total nearly 30 species, among them some of the country's best-loved birds such as the bellbird, fantail, kingfisher, kiwi, kokako, morepork, tomtit, kakariki, saddleback, stitchbird and tui. Enriching the photography are Geoff's personal notes, amassed, like his photographs, from decades of observation. This title is the second in New Holland's series on bird habitats. ...Show more
$25.00
NZD
Category: NZ Non-Fiction
Auckland is an amazing region to explore with kids. Clamber up volcanoes, squelch across tidal mudflats or jump on a ferry and zip across the harbour to the country's youngest volcano, Rangitoto Island.  Our completely revised guidebook has 100+ of the best crowd-pleasing favourites to explore. The 2 020 edition has 30 new adventures and has doubled in size. Sea Caves? Head to the remote Whatipū Beach to explore. Playgrounds, splash pads, bike parks and pump tracks: Bring the togs, bikes and energy to burn on these adventures! All ages, all abilities: Walks from five minutes to a few hours. Easy inner-city adventures? Visit Oakley Creek Waterfall or scoot along the boardwalk at East Hobson Walkway. Education sheets to learn about volcanoes, wetlands, marine animals, native trees, Māori history and shorebirds. Māori language guide: Learn te reo Māori during your outdoor adventures. Department of Conservation Toyota Kiwi Guardians' activity trails to explore. A5 size with 168 pages printed on certified FSC paper from sustainable sources. It's the perfect size to pop into backpacks or the glove box.  More than 100 adventures from: Auckland City, North Shore, MTB forest parks, Devonport, Auckland Regional Parks, Rangitoto Island, Rotoroa Island, Hauraki Gulf, West Coast beaches and walks from Muriwai to Whatipū, Waitākere Ranges, Hūnua Ranges, South Auckland including Ambury Regional Park and Ōtuataua Stonefields, and East Auckland with its postcard-worthy beaches. Should keep everyone busy! All walks show the distance and time of the adventure, the grade of the path and if it is suitable for buggies, bikes, wheelchairs and pooches. ...Show more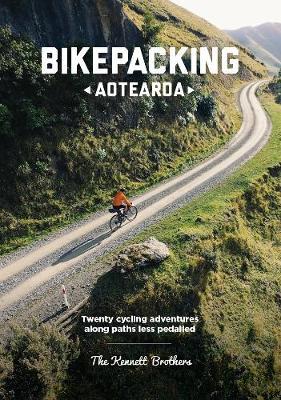 $30.00
NZD
Category: NZ Non-Fiction
Bikepacking Aotearoa is a guide to twenty cycling adventures around New Zealand. The trips range in length from two days to two weeks and explore the less travelled parts of this beautiful little country. New equipment and a change of mindset have opened up a whole new world of possibilities. Bike pack ing bags, strap directly on to the bike and allow you to travel fast and light, on off-road capable bikes. Get away from busy main roads. Take to the gravel backroads, cycle trails, and back-country tracks to really get away from it all and find the hidden gems that Aotearoa has to offer. For riders who are looking for adventures close to home and for bikepacking routes that can be completed in 2-3 days Bikepacking Aotearoa offers a choice of 20 exciting routes that explore some of the most scenic parts of the country. These routes are perfect as weekend getaways or as preparation for a bikepacking event. • Introductory chapters cover equipment choice, bike setup, training and preparation. • Includes detailed route descriptions, maps, elevation charts, essential service listings • Routes are graded by difficulty • Includes a list of Bikepacking events on offer around Aotearoa NZ Contents Introduction Choosing and fitting your bike Packing your bags Preparation On the road North Island 1. The Heart of the Octopus 2. Great Barrier Island 3. Coromandel Peninsula 4. Raglan to Te Awa Loop 5. Caves to Coast Loop 6. Geyserland Classic 7. Whanganui – Whangaehu Valley Loop 8. Mangatutu Mission 9. The Five Beaches 10. Remutaka Plus South Island 11. Marlborough Sounds Loop 12. Kahurangi 500 13. Tasman's Great Taste Trail Plus 14. Rainbow – Molesworth 15. Wilderness No.8 16. Le Banks Peninsula 17. Alps 2 Hakataramea Loop 18. Te Kouka Traverse 19. Nevis and the Old Man 20. The Ram Rock Other Rides Plus summaries of an extra 20 nearby trips – recommended by leading bikepackers. Bonus rides: * Tour Aotearoa: 3000 km the length of New Zealand * Kopiko Aotearoa: 1060 km cape to cape across the North Island ...Show more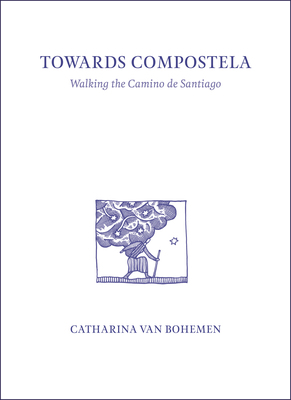 $38.00
NZD
Category: Ockham Finalist 2021 | Reading Level: very good
Catharina van Bohemen walked the Camino de Santiago in 1998. Jenny Shipley was New Zealand's prime minister, Bill Clinton's relationship with Monica Lewinsky was exposed, the Good Friday Agreement was signed in Northern Ireland, and the Russian rouble nearly collapsed. Catharina's marriage had ended and she'd left the Auckland home where she'd raised her children. Cellphones were increasingly common but none of the pilgrims she walked with had them. Her journal was the most important thing she carried. Pilgrims to Compostela simply start walking; they stay in refugios and carry a passport or credencial that is stamped along the way. Walking is physical and it reminds you of yourself in the world – you hear your breath and the scrape of your boots on the track; the straps bite your shoulders; you feel and hear your heart beat. You can move as fast as only you can move, and what you see while walking becomes infused with what you remember. Walking becomes as much a journey through your own inner landscape as the one you're passing through, and moves you towards a new way of seeing. And acceptance. Catharina's story is written with restraint, beauty, wit and insight, accompanied by the drawings of Gregory O'Brien. ...Show more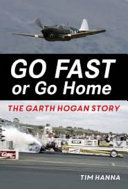 $50.00
NZD
Category: NZ Non-Fiction
This is the story of motor racing legend Garth Hogan and his quest for speed on the ground and in the air. Garth Hogan is a man who has been extraordinarily successful in his life. He is a big man with a quiet demeanour that borders on shyness. But that quietness masks a fiercely dedicated and competiti ve man who has achieved massive heights in life ― both in the business world and in personal achievement associated with fast and powerful machinery. • Hogan was the first NZ'er car to break the 200mph barrier • He raced Top Fuel Dragsters and held the NZ record for 25 years reaching a staggering 263mph (423kph) • He built up a large specialist automotive parts company from scratch • He spent 5 year as NZ's delegate to a commission of the FIA World Motorsport Governing Body. • He took his Vintage Class 1934 Flathead Ford to Bonneville and set a 193mph record that has stood for 12 years. • He was involved in establishing NZ's premier Classic Car Museum, Warbirds and Wheels, in Wanaka • He built up a business restoring Warbirds and was instrumental in the restoration of 10 aircraft over 10 years. • He restored a P40 Kittyhawk WW2 Fighter aircraft and for 10 years flew it at air shows throughout NZ • He was Chairman of the Warbirds over Wanaka Air Show Board. ...Show more
$40.00
NZD
Category: Ockham Finalist 2021 | Reading Level: very good
Bus Stops on the Moon is a personal and a cultural history. As memoir, it is a sequel to The Dreaming Land (2015). A troubled and restless young Martin Edmond is on his way to becoming the wiser, older man who will sit down and write both narratives. As cultural history, the book gives us a participant' s-eye view of the early years of Alan Brunton and Sally Rodwell's avant-garde theatre troupe Red Mole. Formed in 1974, Red Mole performed Dadaesque cabaret, agit-prop, costume drama, street theatre, circus and puppetry, live music, and became a national sensation. They toured the country with Split Enz and travelled internationally. One of Red Mole's five founding principles was 'to escape programmed behaviour by remaining erratic'. They ticked that one off. In Bus Stops on the Moon Martin Edmond offers, with his customary elegance, a rich and entertaining picture of the high times and low lives of Red Mole. ...Show more