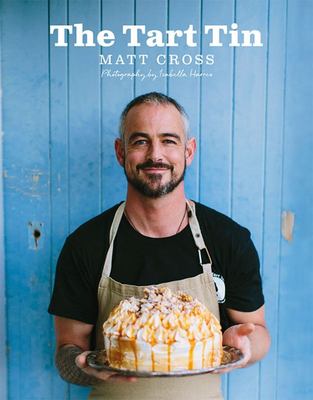 $20.00
NZD
Category: Sale Book | Reading Level: very good
You know you're onto something good when there's consistently a queue for a particular Farmers Market stall. So it is for Matt Cross's Tart Tin at the weekly Otago Farmers Market. Those in the know flock to Matt's attractively styled retro caravan to get their fill of hand-made, delicious sweet treats. In this delightful cookbook, you will discover recipes from throughout Matt's career as a professional chef and he will guide you through the creation of treats that he's famed for selling at the Otago Farmers Market. For Matt, these recipes aren't just a list of ingredients and measurements, they're snapshots of his life, passed on from chefs and people who have influenced him through his journey. From fine dining restaurants to trendy cafes, the most important things to Matt when it comes to food are quality ingredients and, more so, passion, pride and technique. The ability to spark a memory or feeling through food is one of Matt's main aims. Matt's approachable recipes and helpful hints allow even the novice baker to master the delights of the Tart Tin's most delicious treats. In passing on these recipes, Matt hopes that everyone can enjoy a sweet moment once in a while. ...Show more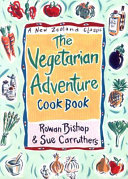 $18.00
NZD
Category: Sale Book
Recipes for unusual and exciting dishes are organized into menus, ranging from casual family meals through to gourmet selections. Not just for vegetarians, this book is aimed at anyone who enjoys food and wants to lead a healthy life aided by a well-balanced diet.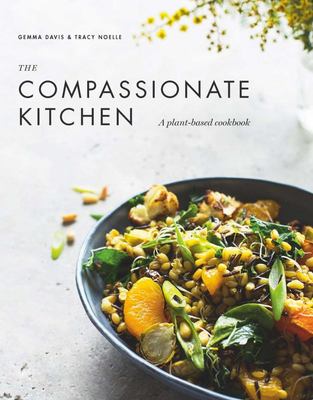 $13.00
NZD
Category: Sale Book
If there is one piece of advice that every doctor, dietician and nutritionist agrees on, it is this: eat more plants. But that doesn't mean you have to compromise on flavour or enjoyment. Nourish yourself and your environment with these 70 plant-based recipes from naturopath Gemma Davis and chef Tracy N oelle. Packed with glorious Asian flavours, vegetables, herbs and spices, these exciting recipes are creative, tasty and filling - and they have the bonus of being good for you. From nutritious breakfasts, to punchy wraps, salads, soups, noodles and veggie bowls, plus luscious sweet treats, these vegan recipes from The Compassionate Kitchen will have you craving all their plant goodness for maximum energy, balance and pleasure. ...Show more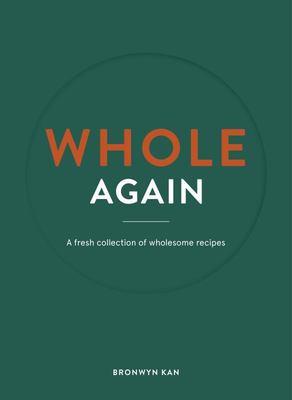 $29.00
NZD
Category: Sale Book
Whole Again is a fresh collection of recipes shared by notable entrepreneurs from across New Zealand who are passionate about educating, inspiring and engaging a conversation about good health and eating well. The contributors draw from various sectors such as hospitality, product development and food n utrition, yet are gathered here together in this book to showcase their common interest in holistic health and conscious approach to business. ...Show more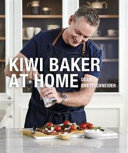 $20.00
NZD
Category: Sale Book | Reading Level: very good
Internationally recognised as one of the world¿s best bakers, New Zealander Dean Brettschneider defines his baking style as a globally inspired mix of tradition and innovation. In Kiwi Baker at Home, he shares an irresistible collection of his favourite recipes for you to bake at home. In this new book you¿ll find easy, casual recipes to cater for every baking occasion ¿ from weekend breakfasts and brunches, sourdough breads and pizzas, to morning teas, lunchbox treats and decadent desserts. Dean also provides expert, step-by-step advice on bread- and pastry-making techniques, all of which make this book an accessible and essential resource for every baker. Kiwi Baker at Home encompasses Dean¿s philosophy on baking: love what you do and do what you love, with no half measures. Happy baking! ...Show more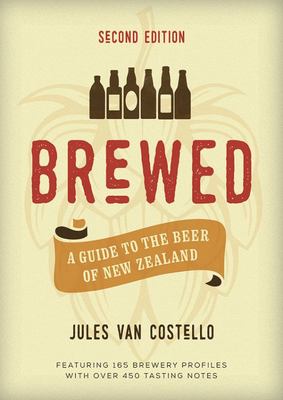 $20.00
NZD
Category: Sale Book
The New Zealand beer industry is a dynamic one - full of larger-than-life, passionate characters; from loveable rogues through to budding mad scientists. Our beers are just as diverse. Bringing together brewing traditions from all over the world and combining these with Kiwi ingredients, ingenuity and c reativity, we have a beer culture unlike any other. Since the release of Brewed in 2015, the New Zealand beer industry has continued to grow dramatically, which this revised edition takes into account by featuring 45 new breweries, meaning over 160 commercially operating New Zealand breweries are profiled. Additionally, the tasting notes for over 450 beers have been revised and are now in a separate section, divided into beer type, for easier comparison of beers produced by different breweries. Brewed includes a style guide written specifically for the New Zealand craft beer market and has all the information needed to make the increasingly complicated beer world a lot more comprehensible. Brewed will encourage experimentation among engaged beer consumers, helping them to discover new breweries and, with the use of the comprehensive tasting notes, benchmark them against old favourites. It will also help emerging beer drinkers to identify beers they will enjoy, starting them on a journey of discovery. ...Show more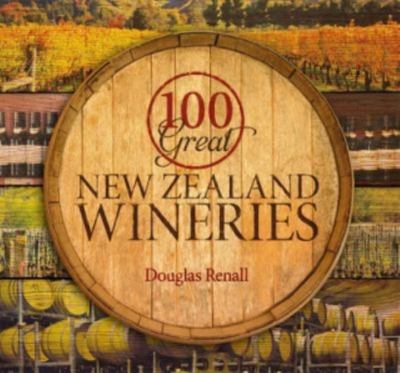 $20.00
NZD
Category: Sale Book
Highly illustrated, comprehensive guide providing all the essential information to key New Zealand wineries that are open to visitors, featuring 100 of the country's best.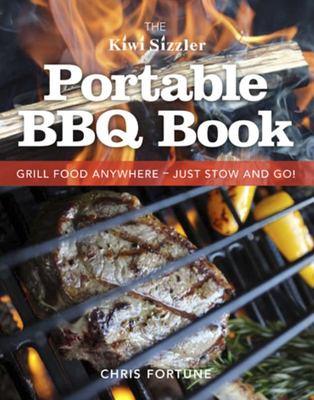 $10.00
NZD
Category: Sale Book | Reading Level: very good
Enjoy totally tasty BBQ food cooked, and eaten, anywhere you happen to be! Contains practical, reliable advice on using a portable barbecue anytime, anywhere, and covers everything from essential equipment, preparation, choosing best-quality ingredients. Includes simple do's and don'ts to ensure safe an d successful results, answers key questions on basting, marinating and brining; why some things fail; cooking for a crowd; best cuts of meat to BBQ and why; how to use cheaper cuts with success, There are great recipes - marinades, bastes and rubs; snacks; dips and spreads; grilling seafood and meat; veggies and something sweet to finish. ...Show more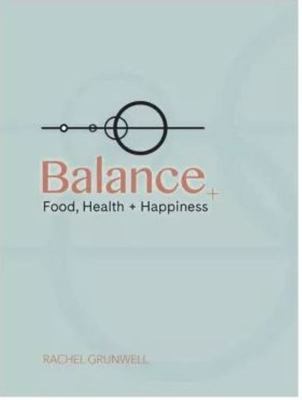 $19.00
NZD
Category: Sale Book
New Zealand wellness expert Rachel Grunwell interviews more than 30 experts globally to create a comprehensive book that will help you live a healthier and happier life.  Respected journalist Rachel Grunwell interviews 30 experts globally to get the best of tips on how to uplift your mind, body and soul so that you can live your best life. Along the way, Rachel also shares her story on how she went from being an unfit, stressed out investigative journalist and mother, to someone who is now a multi-marathoner and wellness expert who coaches others with fitness and lifestyle plans.   As well as interviews with experts, Balance has 30 recipes for nutrient-dense, delicious snacks and smoothies, including some sweet treats, because the book is all about 'balance.'   Balance is a science-based book with the best tips from a variety of experts that will inspire you to move well, eat well, think well, feel well and live well. What are you waiting for? Dip in! ...Show more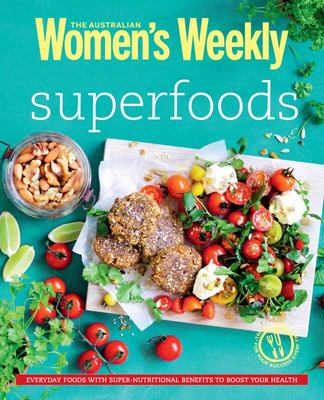 AWW Superfoods
by Australian Women's Weekly Weekly
$19.00
NZD
Category: Sale Book
The recipes in this book feature super foods as the star ingredient for added energy and well-being. Included are a wonderfully diverse and healthy range of family-friendly recipes including grains, pulses, seafood, nuts, lean meat, fruit, soy and dairy products, vegetables, herbs and spices as our hero foods. Once you start eating food based on these super ingredients u you'll marvel at how well you feel each and every day. ...Show more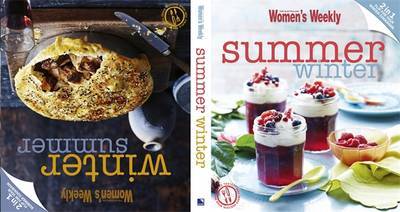 Summer Winter
by Australian Women's Weekly Weekly
$14.00
NZD
$40.00
(65% off)
Category: Sale Book
A barbeque on the beach or a nourishing soup by the fire, this book has it all. Summer/Winter is two fabulous, entirely separate books in one with seasonal recipes. The recipes in each book are divided into three chapters - Starters, Mains and Desserts - for quick and easy reference. Our recipes combine ingredients when they're at their freshest with methods appropriate to different times of the year. The recipes spill over into spring and autumn, ensuring there's something to cook whatever the climate. ...Show more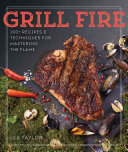 $29.00
NZD
Category: Sale Book
Master the art and technique of grilling! Grilled meats, and the sauces, marinades, and rubs that give them identity and flavor--that's the primal pleasure grillmaster Lex Taylor serves up as he explores the art of cooking with fire. Grill Fire offers more than just a collection of recipes: Taylor teach es essential grilling skills and tricks for transforming your backyard grill into a Brazilian churrascaria, making your own chicken wing racks, and feeding the hungry hordes. Along with tasty variations on the burger and dog, his delicious, globally influenced dishes range from Japanese kobe slices served with umami tare sauces to Mexican rotisserie chicken, cr�me br�l�ed pork chops, Cameroonian Snapper, and the perfect porterhouse. So light up the fire . . . and start cooking! ...Show more